Finnegan is our male mini Goldendoodle (GANA & CKC Registered).  He is now four years old and only weighs 32 pounds.  Finnegan lives with us here at Suwanee Goldendoodles.  He has matured to be obedient, loving, fun-loving and very intelligent. Finn is quite the character.  Scarlett and Finnegan produced a litter where 3 puppies have joined Canine Assistants for training and became service dogs.

He sired another beautiful litter of F1Bs in Montana and we are happy to have his son Tucker join us in the South (shown below).

Finnegan as a Puppy - F1 Miniature Very intelligent, smart and friendly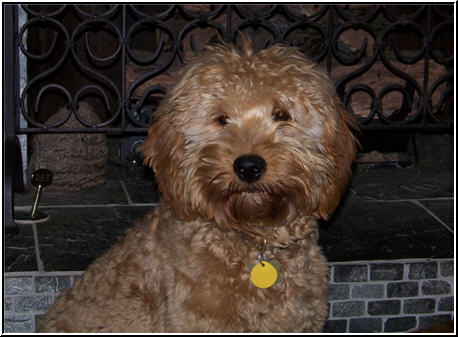 No Fools Golden Finnegan

Registered GANA and CKC

Moe Fitch is our Merle and fully tested F1B Stud.  GANA and CKC registered, he has a wonderful disposition and a soft, curly, non-shedding coat.  Moe is the Merle son of Chloe and Patch and only weighs 35 pounds.  Moe is happy go-lucky and very loving and is available to approved breeders for stud service.  He is years 2 old and a very loyal companion to my son that resides in Athens, GA.   Ruby, Moe's sister had a Rainbow Litter. 
Check out her babies.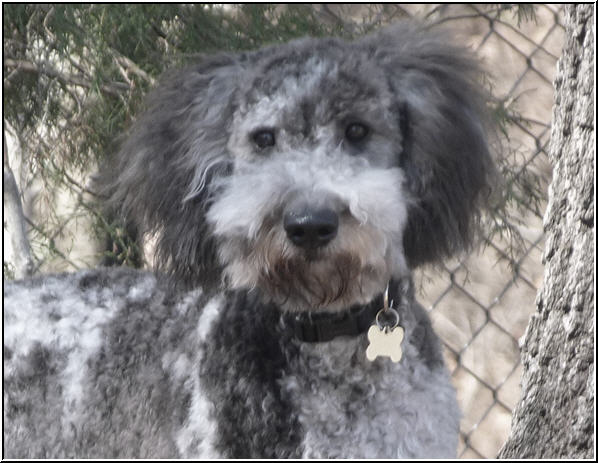 Montana's Red Tucker - F1B Red w/White Markings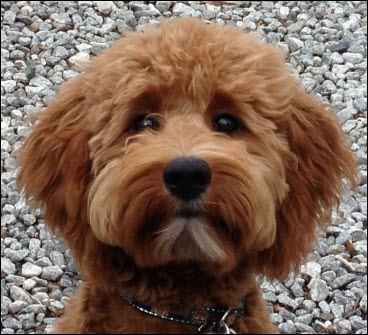 The son of Finnegan and just an all around perfect Goldendoodle weighing approximately 32 pounds.  Tucker was born in Montana but came home to join us here at Suwanee Goldendoodles and is available as a stud with prearranged appointments.  We went after a girl and came home with a boy and I'm certain you can see why.  Tucker is fully tested and will begin siring puppies here with us in the fall of 2013.  He has a very sincere disposition and loves to please just like his Dad Finnegan.

Our health guarantee and proof of testing sets us apart from the rest.